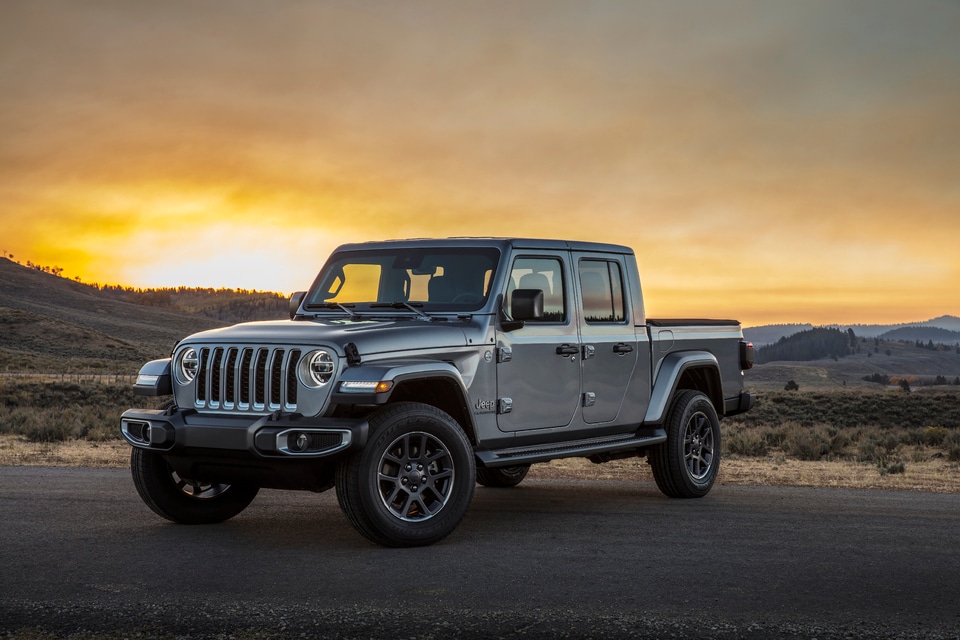 ​
When adventure calls, the Jeep lineup answers. Explorers have depended on the Jeep Wrangler for years because of its legendary off-road abilities, and that legend continues with the new Jeep Wrangler available for sale at our dealership.
Of course, if you're looking for something similar with more cargo-carrying capacity, the Jeep lineup has a new adventuring companion to add to the mix: the all-new upcoming Jeep Gladiator midsize pickup truck.
What's the difference between the Wrangler and the Gladiator?
The Jeep Wrangler is an iconic off-road warrior of an SUV that is built to help you tackle the toughest trails with ease. With sophisticated 4x4 systems, plenty of ground clearance, a variety of powertrains to choose from, and a Trail Rated badge on every model, the Wrangler is well-equipped to help you take full command of the wilderness. If you want to explore the world behind the wheel of a time-tested off-road legend, the Wrangler is for you.
Now, if you love the Wrangler but wish it had more cargo space and towing capability, then the all-new Jeep Gladiator is sure to have boundless appeal. This new midsize pickup truck takes several pages from the Wrangler's book, boasting a similar design right down to the removable doors and roof for an open-air experience. The Gladiator is like a Wrangler, but with a towing capacity of up to 7,650 pounds and a truck bed that can carry a payload of up to 1,600 pounds.
Learn More
Visit our dealership today to test drive the new Jeep Wrangler or learn more about the upcoming all-new Jeep Gladiator before it arrives! The new Gladiator is set to release in Spring of 2019, and the Wrangler is available now, so please don't hesitate to get in touch with us for more details!