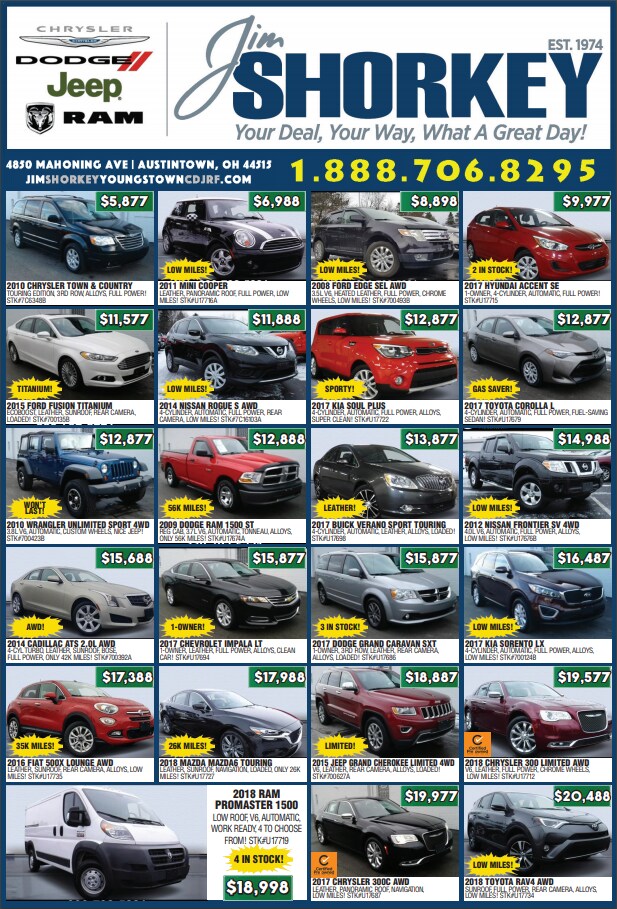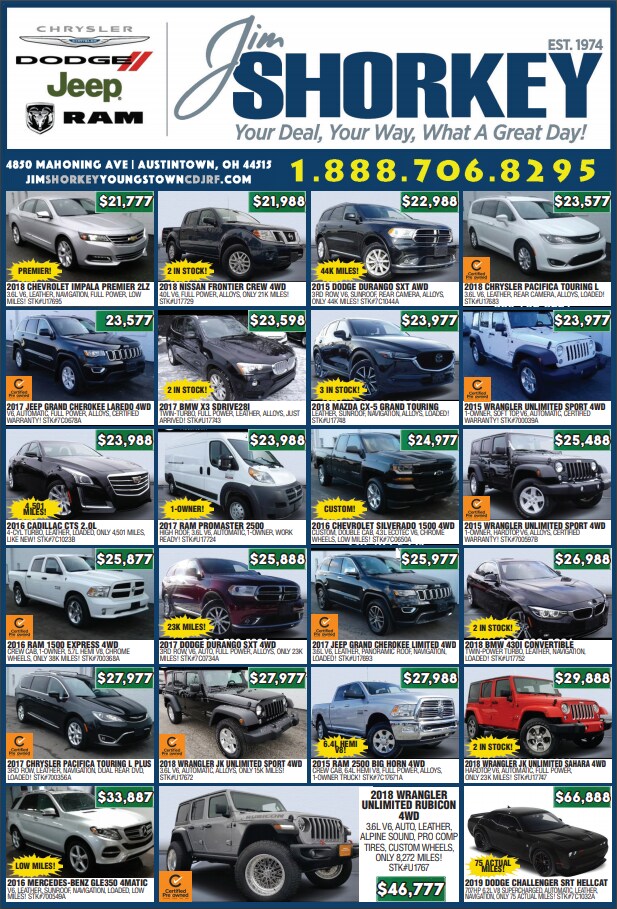 Save When You Browse Our Used Car Specials for Austintown and Youngstown Drivers
We have a standout collection of used cars here at Jim Shorkey Chrysler Dodge Jeep Ram and to provide you with another reason to take a look, we have many used car specials. You're going to find savings on these vehicles off the price of new to begin with, but this offers you even more incentive so you can find the ideal option at the ideal price.
Our specials are always changing as we have a dynamic inventory of vehicles that sees vehicles come and go through our lineup. That includes used Chrysler, Dodge, Jeep and Ram choices so you can find quality used cars, trucks and SUVs, and we make sure to highlight popular options from this lineup like the Jeep Cherokee and Ram 1500. We also carry used cars of many other brands and when we have a vehicle that is an attention grabber for pricing, or for a vehicle type that's popular with drivers, we'll highlight it here too.
We'll also highlight savings on price, or different incentives that are being offers here at the dealership to give you an opportunity to find the right used vehicle, and get some savings and a quality deal in the process. Our finance team is here to work with you and sort out all the angles, which includes providing you with plenty of standout used car loans and offers that will help you maximize the potential savings you'll have with any one of these used specials here at Jim Shorkey Chrysler Dodge Jeep Ram.
If you're ready to learn more, contact us and we'd be happy to provide you with all the details you need, answer any questions and arrange a test drive at your convenience.